---
Reflections:
---
Mass Times:
St Peter's Buckie 
St Mary's  Fochabers 
Vigil Mass (01/05)
18:30
17:00
Sunday Mass (02/05)
10:00
12 noon
Tuesday Mass (04/05)
Exposition & Confession – 18:30
Mass – 19:00
—
Wednesday Mass (05/05)
—
Mass – 10:30
Thursday Mass (06/05)
Mass – 10:30
—
Friday Mass (07/05)
Mass – 09:00
Exposition & Confession – 10:00
Mass – 10:30
Vigil Mass (08/05)
18:30
17:00
Sunday Mass (09/05)
10:00
12 noon
The guidelines are for a maximum of 50 people in the church, so we think that we will not need a booking system at the moment, but mask-wearing, social distancing & contact tracing information will be in place, as before Christmas.
---
Sacrament of Reconciliation (Confession):
Confessions will be available 30 minutes before Vigil or Sunday Masses and also by appointment if required. Confessions will be heard within current guidelines.
---
St Peter's: Additional baskets will be placed at the back of the church, weekend 8th-9th May 2021 for anyone wishing to donate to the Restoration Fund. Thank you for your generosity.
---
Live Streamed Services:
Fr Kingsley and Fr Peter will live-streaming Sunday Mass only via St Margaret's YouTube Channel @15:00
St Joseph's, Aberdeen is continuing to live-streaming:
Vigil (Saturday) @ 17:00, Sunday @ 11:00, Tuesday @ 19:00, Wednesday @ 09:30 and Thursday @ 19:00
Morning & Evening Prayer @ 08:00 and 18:00 respectively, except Mondays.
Pluscarden Abbey is live-streaming their daily Mass and offices. Times are available on their website.
---
The Scottish Parliament election on Thursday 6th May is an opportunity for the people of Scotland to choose who will represent their region and constituency in the next parliamentary term in Holyrood.
The Catholic Parliamentary Office has produced a collection of resources including a Pastoral Letter from the Bishops of Scotland to help you in your consideration of election issues and to use the tools available to question candidates. These resources are available on rcpolitics.org/scottish-parliament-election-2021
---
Pluscarden Pentecost Lectures will take place between 25th & 27th May 2021. The guest lecturer is Fr Thomas Joseph White OP, who lives and teaches at the Pontifical University of St Thomas (Angelicum) in Rome, where he is the Director of the Thomistic Institute. Due to the ongoing situation, online lectures are the most likely scenario. For up-to-date information and details visit the Pluscarden Abbey website: www.pluscardenabbey.org
---
May Rosary Mission 2021. The peoples of Scotland, Wales and England are invited to pray the Rosary for the following intentions: protecting our families and the family of nations, especially in this Year of St Joseph; a deepening of faith, hope and love and the protection of life peace in the world; deliverance from Coronavirus; for those working for a cure; for those who have died; for those who are suffering and those who care for them. For a detailed programme visit the diocesan website rcda.scot
---
Food Bank Donations can be taken to the Salvation Army Hall in New Street, Buckie on Tuesdays between 10 am – 12 noon, or for the Moray Food Bank, donations can be dropped to Buckie Police station. If getting to the hall at that time is difficult for you,  Robecca Wilson would be happy to collect donations from you & take them to the Salvation Army – she can be contacted on 01542 832043
---
Check out the Diocesan Website for the latest information from across the diocese, catechesis videos from Bishop Hugh, news from the Bishop's Conference and more. 
---
Explore Weekly for Children will be published as normal in the usual righthand list.
---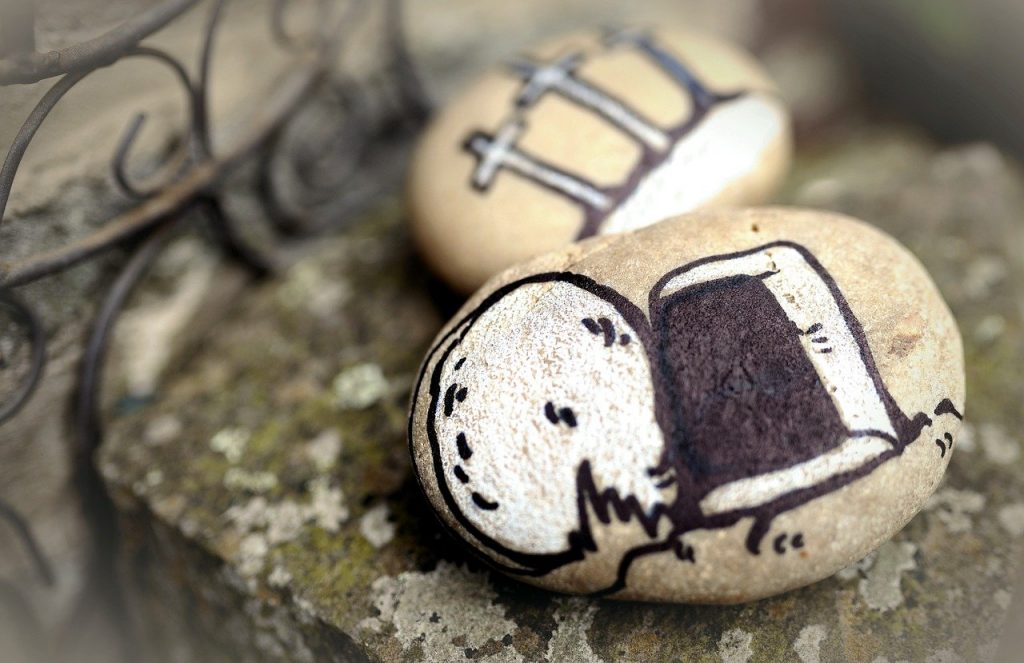 Image by congerdesign from Pixabay
---